Select the Best Plan for You and Start Today!
Our Top of the Line Hosting Plans are a Perfect Match for Everyone.
Bronze
$5.99/ Month
---
Perfect for Personal Websites
5 GB Disk Space
50 GB of Bandwidth
3 MySQL Database
Standard Security
Silver
$9.99/ Month
---
Perfect for Small Business
10 GB Disk Space
150 GB of Bandwidth
MySQL Databases
Enhanced Security
Gold
$14.99/ Month
---
Perfect for WordPress Platform
20 GB Disk Space
Unlimited of Bandwidth
MySQL Database
Enhanced Security
Professional
$49.99/ Month
---
Perfect for Business Professionals
50 GB Disk Space
Unlimited of Bandwidth
MySQL Databases
Professional Security
Each account comes with 24/7/365 monitoring, technical support, limited backups, so you can rest easy knowing we've got you covered.
Above Plans Subject To Change at Any Time
Google PPC (Pay Per Click) Specialists
Top rankings for your important keywords is what we do best. We are a Google Certified Partner who believes in the core principles of SEO. We work within the search engine guidelines to deliver real results. Boosting your site's awareness and increasing traffic to where you need it the most.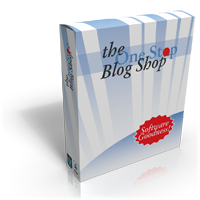 E-Commerce Specialist
Let The One Stop Blog Shop create a solution for your company. We have experience in many e-carts / shopping cart solutions.
RpmWare
Gigo Shop
Woo Commerce
Shopify
and many more....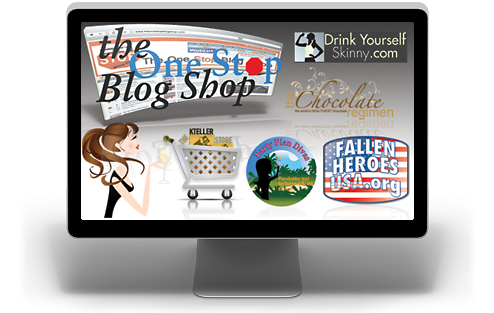 Truly an All-In-One Solution
Contact one of our sales reps to speak to someone about how to allow us to be The One Stop solution for your project. We can help you purchase your domain name, select the right hosting package for your needs. We can give you not the website you need, but the one you deserve! We won't leave you there, we can help with PPC (Pay Per Click) SEO (Search Engine Optimization) and many more services not listed.
---
Common Questions and Answers
1What is a gigabyte? What does it mean?
A gigabyte (GB) is a measure of computer data storage capacity that is roughly equivalent to 1 billion bytes. A gigabyte is two to the 30th power or 1,073,741,824 in decimal notation. The term is pronounced with two hard Gs. The prefix giga comes from a Greek word meaning giant.
2Does your hosting have a "Control Panel" or some other utility to manage my website?
Yes, at The One Stop Blog Shop your account will feature cPanel which is the industry leading control panel and provides a rich online environment from where you can manage your web hosting.
3Can I monitor my disk space and bandwidth usage?
Yes. You may monitor disk space and bandwidth usage from within your cPanel control panel.
4Can you host domain names other than .com .net .org .biz .info and .us?
Here you can host any domain name. However, we only offer a limited assortment of domains that can be registered or transferred to us. For a list of these domains please visit our domain manager page
here
Get in touch
The One Stop Blog Shop
Pensacola, FL 32514
United States of America
Why choose The One Stop Blog Shop?
With so many options out there, we get it. But take a look at this!
24Hours
We monitor each server 24hrs a day, 7 days a week, 365 days a year!
100+ Brands
We have the big name experience you're looking for in a partner.
15Years
We offer over 15 Years of experience to help you!
276+ Clients
We're growing every day! Join Today!